Save the date of 12 June for the Louis Bonduelle Foundation Conference in partnership with the UNESCO Chair in World Food Systems. Time to take a step back and look at our planet from space to better understand the impact of urban agriculture on our food supply! They are both researchers and hold the secrets to sustainable universal access to high-quality food, both in rural areas and in the city. Meet our two speakers, Julie Le Gall and Christine Aubry.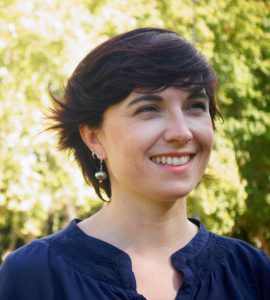 Julie Le Gall is a lecturer and researcher in geography at the University of Lyon, working with the Department of Social Sciences of the Ecole normale supérieure de Lyon, the Ecole urbaine de Lyon and Environnement Ville Société (Environment City Society UMR/Research unit 5600) laboratory. She specialises in the analysis of processes that promote agrifood justice, support family farming and sustainable universal access to high-quality food. By focusing on the links between the field and the plate, producers and consumers, rural areas and city, Jullie Le Gall reflects on and takes action to develop a more inclusive society.
Her MARGUERITE project
«The MARGUERITE project is part of a thinking process that started in 2013, focusing on the themes of food and agricultural justice. It was inspired by the interest to preserve small family farms and a strong desire to ensure that we maintain some form of involvement in agriculture, especially for the younger generations. This interdisciplinary project revolves around the pupils of Vénissieux, and twelve other establishments, teaching them about sustainable development and about how to become better citizens, about future careers, health and art. It is based on a four-part system, allowing us to link agriculture with food, while focusing on production, marketing, nutrition and health and food solidarity. The adolescents thus discover how important it is that we preserve farmland, the farming profession and different types of farming. At the same time, they also discuss sugar addiction and issues associated with food insecurity. The initial results, for example, have forced us to rethink the concept of local agriculture and have given us a new perspective on the stereotypes about the food concerns of people who live in disadvantaged neighbourhoods.»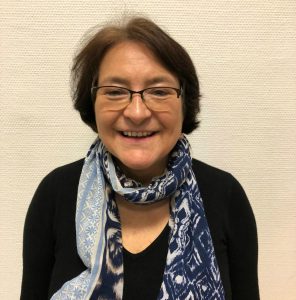 Since 2012, Christine Aubry, who is an agricultural engineer, has supervised an INRA/AgroParisTech research team in Paris, focusing on urban agriculture (in the city and the suburbs) and the revegetation of the city and its suburbs. The team analyses the functions of the various types of urban agriculture, mainly concentrating its efforts on France. It also studies urban agriculture in Madagascar and helped develop the Topager®, an experimental roof cottage garden designed by AgroParisTech. She also manages the Exp'AU Assessment Office.
Her view on urban agriculture
«In France, my research first and foremost focused on periurban agriculture. It continues to rely on production systems in the vicinity of rural areas, without any "urban" specificity in its production or its marketing (field crops, vineyards with a large yield, livestock farming with long market chains…). We have noticed however that this periurban agriculture is gradually edging closer to the city. This is evident in the fact that they are turning to vegetable production systems instead, with new forms of short market chains, which aim to supply food to the nearby cities again (nowadays these systems are also contributing to the development of organic food and new trends such as permaculture). At the same time, we have also noticed that farm holdings are joining forces or that food production workshops are emerging, which target the city population (a vegetable growing workshop or laying hens in combination with a large dairy farm for example).»
«Since 2010, intra-urban agriculture has also grown in leaps and bounds in Europe, Asia and the United States, and in France especially where the forms of agriculture and the objectives of such farming operations have evolved. Greenhouses are popping up on roofs everywhere, like at the Lufa farm in Montreal, as well as "open air roof-top gardens" and intermediate farm ventures, which hold the middle ground between periurban vegetable farms and community gardens, which we like to call multifunctional urban microfarms. As a result, we have identified two dimensions of urban agriculture: the sale of products in ultra-short circuits, for farms in the city, which is hugely successful and the development of projects of a more community-based, social nature.»
«Nowadays the really big social-economic challenge consists of maintaining and consolidating periurban culture, which helps feed the city (should the grain produced in the Île de France not be used to feed this region first, capitalising on this grain?). We also need to do this to support the quality of our food.»