It boosts sluggish digestion!
Celery is very low in calories and you can eat as much as you like, as well as being one of the most fiber-rich vegetables. It's ideal to help with constipation or slow digestion. Because it's full of fiber, it's also very filling. It's great for making light, balanced dishes.
Celery is also:
A source of vitamin B9 (cell renewal, which is very important for pregnant women for the development of the fetus, growing children, and people recovering from illness).
A source of provitamin A, or beta-carotene (protects skin from UV rays, protects tissues from oxidative stress) when eaten raw.
When is the right
time to eat it?
Year-round.
Celery is available all year but is in season from July to January.
Vegetable patch
or urban balcony?
Celery is a biennial plant that needs cool, light, humus-rich soil in a sunny or partly-shaded position for optimal growth.
To learn everything you need to know about growing pattypan squash, read the page on growing advice.
Choosing the best celery
Feel the stalks: They should be firm, fleshy, and brittle.
Leaves should be vibrant green when fresh.
Storing celery
Celery has a strong flavor that is easily absorbed by other foods. This is why storage in a plastic bag or airtight container is recommended, in the vegetable drawer of the fridge.
In the freezer: Slice the celery and blanch for a few minutes. Place in an airtight freezer bag and store for six months maximum.
How to prepare celery:
Celery is a very easy vegetable to prepare. All you need to do is remove the stalks one by one, remove the leaves, and wash with clean water. Then chop to desired size.
Advice for getting rid of stringy parts of the stalk: When cutting, gently pull off the stringy parts. This will make it more pleasant to eat.
Cooking times:
10 minutes: Pressure cooker, boiling water, microwave
20 minutes: In the oven
Celery goes well with:
Celery isn't just used for soup or flavoring dishes! It's also an excellent accompanying vegetable that goes very well with fresh goats' cheese or a yoghurt-based sauce as an aperitif, with mussels, or in gazpacho with tomatoes and cucumber.
It can also be used in gratins, with meat juices, and braised in the oven.
Anti-waste tip: Don't throw out celery leaves! They're great for adding flavor to stocks, soups, stews, and other simmered dishes to reduce salt use. Chop finely and add to salads. Use sparingly, as the leaves have a very strong flavor.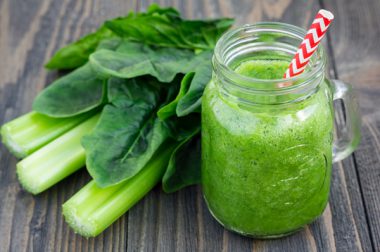 Young children
Celery can be eaten from the age of six months. When the stringy parts of the vegetable are removed, celery can be enjoyed on its own or in a purée with another vegetable so its strong flavor is less pronounced.
And everyone else
Celery is one of the rare vegetables that some adults are allergic to. This is why it is always mentioned on the packaging of foods that contain celery. In the case of allergy, consult a health professional.
You can find lots of other tips for getting children to eat vegetables
Where does it come from?
Origins and varieties
Origins : It is mainly produced in Europe in Spain, Belgium, and France.
Varieties : There is a difference between celery (stalk celery) and Chinese celery. The former (Apium graveolens dulce (Mill)), has mature edible stalks and leaves used in salads or as a vegetable. Chinese celery (Apium graveolens secalinum) is chopped finely and used as a seasoning.