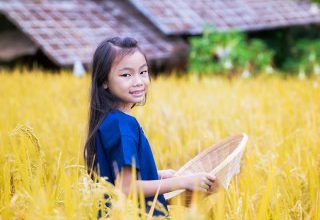 The sourires d'enfants association
2015 -
Province of Khammouane - Laos
This project aims to introduce new vegetables to 300 children, ages three to six. The goal is to promote a varied diet and make sure children eat a daily balanced meal. It will be carried out as part of an assistance program for disadvantaged children in rural areas of southern Laos.
Learn about the association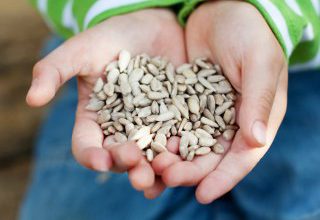 The Village pilote
2016 -
Dakar - Senegal
Over the last twenty years, Village Pilote has developed a comprehensive program for reintegrating street children into society. With a focus on local vegetables, the project will involve cooking activities and the establishment of a farming training program. The activities will be focused on discovering the taste of foods to enrich children's sensory vocabulary.
Learn about the association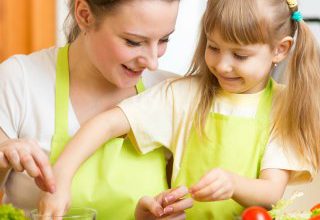 The Ka'fête ô mômes project
2015 -
Lyon - France
This project aims to change the way 120 children, ages six to eleven, relate to vegetables. Ka'fête Ô Mômes is an initiative run by parent volunteers who offer various activities in a familial café, an alternative to lunch at school and extracurricular activities. Their new challenge is to raise awareness among children about the diversity of vegetables, from garden to table, through activities including the creation of a cookbook.
Learn about the association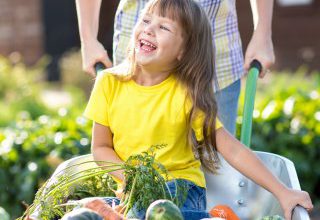 The Terre en Mains project
2015 -
Montreal, Quebec - Canada
The Terre en Mains project aims to provide over 2000 children, ages three to thirteen, with the chance to discover environmentally friendly vegetable-growing methods, to learn about the diversity and benefits of vegetables, and to learn to cook them. The young people who visit the farm will participate in various farming activities (sowing, harvesting, composting, and more), and then will prepare their own salads in culinary workshops.
Learn about the association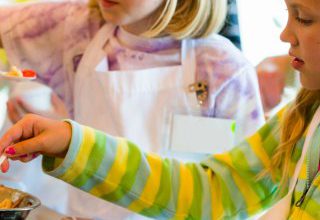 Project of École libres de recherche scientifiques pour enfants
2015 -
Trieste and Nice - Italy and France
Through this project, 660 children, ages eight to fourteen, will get to know the diversity and variety of plant-based diets. Through a game, miming, and questions, children will learn about a varied and balanced diet and the importance of eating legumes, fruits, and vegetables. The game also promotes green values for a better relationship between humans, animals, and the environment.
Learn about the association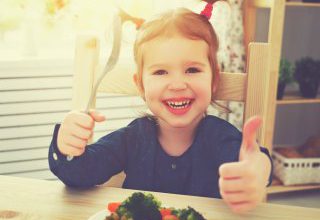 The 'RONDE DES LEGUMES' project
2008 -
Project run by the Foundation
The Foundation partners with the Secours Populaire Français organization for the Ronde des Légumes project, in which Foundation nutritionists train Secours Populaire volunteers to organize fun and educational workshops on the necessity of eating vegetables.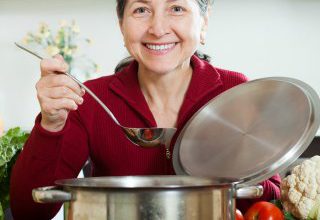 The 'ART ET SAVEURS NATURES' project
2012 -
Project run by the Foundation
This Louis Bonduelle Foundation project helps seniors bring vegetables back into their lives through culinary workshops and an "art-nature" workshop in collaboration with MARPA centers for the elderly in rural areas of France.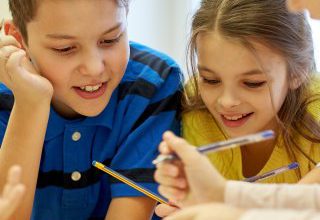 The 'ORTO IN CONDOTTA' project
2009 -
Project run by the Foundation
Since food neophobia is fairly common in children, including around vegetables, the Orto in Condotta project provides a way of reassuring them by explaining the principles of a balanced diet and where food comes from.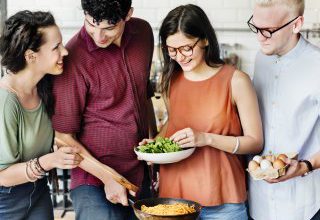 LÉGUMES 2000
2006 -
Project run by the Foundation
Operation Légumes 2000 has helped students make behavior changes around vegetables using tools specifically adapted to the task and a relaxed tone.
Our most recent call for proposals
The Louis Bonduelle Foundation issues calls for proposals every year.
The 2016 call for proposals from the Louis Bonduelle Foundation solicited projects that encourage children and teenagers to discover and get to know vegetables. Of the 134 proposals submitted, 20 stood out in particular and received financial support from the Foundation. They involved countries including Estonia, Madagascar, Togo, Canada, Italy, and France.
You can participate too!
To be informed every time a call for proposals is issued, sign up for our newsletter or consult our "Submit Your Proposal" page. If you have any questions, feel free to contact us.