The city of Sherbrooke, having previously installed community fridges, is breaking new ground with an app that will help merchants fight food waste.
Fighting food waste, one fridge at a time
The community fridge concept, which originated in Europe in the early 2010s, continues to expand across the globe. It's simple: people are encouraged to put surplus food in a fridge for anyone to take, rather than toss it in the trash. These community fridges provide a twofold benefit: they combat food waste and help those in need.
What makes Sherbrooke's approach different from similar initiatives in India, New Zealand, France, Germany and elsewhere in Canada is its strong local engagement. Spearheaded by the Corporation de développement économique communautaire [community economic development corporation, or CDEC], Frigo Free Go brings together over 100 partners from the community, municipal and business sectors. These environmentally conscious partners have been involved at all stages of the project. Thanks to them, community fridges have been permanently set up in the city and are popular with residents.
Launched in 2016, the Frigo Free Go initiative has grown considerably. There are now six Frigo Free Go fridges in the city, including one on the university campus.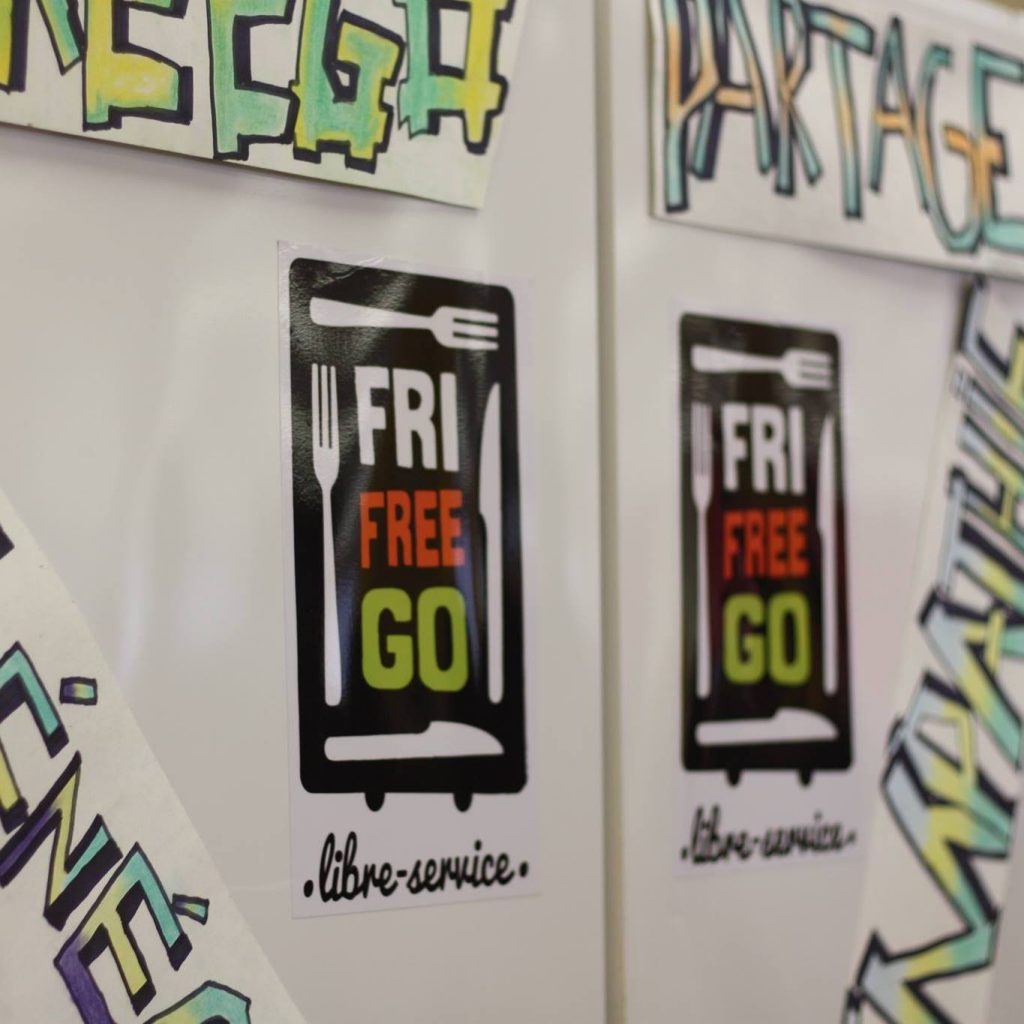 Reducing food waste in restaurants
Drawing on its experience, the CDEC decided to tackle another contributor to food waste. In Canada, restaurants, retail stores and institutions like hospitals account for 25% of avoidable food waste. The CDEC has been working for months to create Frigothèque. With this app, restaurants and neighbourhood grocery stores will be able to donate dishes and produce or sell them at a discount, rather than throwing them away.
The app is designed so that people can easily identify participating merchants and see what's available. "Restaurant owners and small grocery stores are keen to get on board and help tackle food waste," says project manager Raphaël Brunier. "The main challenge is logistics." Preliminary discussions with merchants highlighted the importance of developing an app that is easy to use and connects with inventories and accounting, for instance. The pilot version should be ready for testing in the coming months.
Under Ministère de l'Agriculture, des Pêcheries et de l'Alimentation regulations, community fridges cannot contain animal products, such as meat, fish, cheese and milk. With Frigothèque, Sherbrooke residents will also have much greater access to food as part of the circular economy.
Frigo Free Go is a winner of the 100° call for proposals, "S'approvisionner autrement: fruits et légumes à l'année pour tous!" [Sourcing differently: Fruits and vegetables all year round for all!], conducted in partnership with the Louis Bonduelle Foundation.
100° is the reference for healthy living in Quebec.
Resources
Watch this video about Frigo Free Go.