French association Freegan Pony has launched the Ateliers du Bon Goût (Good taste workshops) to raise awareness and fight food waste by offering practical solutions and ideas
There are four Ateliers du Bon Goût workshops a month, each lasting an hour and a half, aimed at children and teenagers, the consumers of tomorrow. Parents are sometimes invited to join in too, to enjoy good, educational, family fun.
This light-hearted, creative workshop aims to start conversations with children and help them think about food waste. During the workshop, they study the food production and transportation chain ("from the farm to the plate"), identifying times when waste is most likely to occur. Games featuring pictures of fruits and vegetables at various stages of decomposition also offer a great opportunity for discussion, the aim being to dispel preconceived ideas and assumptions about food that may or may not be edible (based on appearance, taste or otherwise). The children can also take advantage of this time to hone their creativity (through drawing, coloring, etc.).
An anti-waste cooking workshop is also available, giving children the chance to learn about and handle recovered fruits and vegetables. They come up with easy, economical recipes that they can make at home with their parents (such as egg-free banana pancakes, freshly squeezed fruit juices, mixed salads, home-made smoothies, compotes, and so on). Emphasis is on recovering fruits and vegetables that often get thrown away even though they could still be used and transformed into healthy recipes that would improve children's daily diets.
The workshops are met with great enthusiasm and kids are amazed at how easy it is to make juice out of overripe fruit, for example. They also enjoy getting the chance to use their hands in the kitchen, to touch and taste products while cooking, sometimes even discovering certain ingredients for the first time (such as cape gooseberries, pomegranates, mangoes, and more). Highlighting this fun side to preparing food is what is most important. Sensory experiences, such as those offered in the Ateliers du Bon Goût, are often much more effective in spreading a message and ensuring it is remembered than repeating the same old classroom speech.
The Freegan Pony nonprofit restaurant opened in 2015 at Porte de la Villette (Paris, 19th district) between Aubervilliers and Pantin. It recovers unsold food from the Rungis market that is still in perfect condition for eating but would have been thrown out simply because it doesn't meet the normal sales criteria.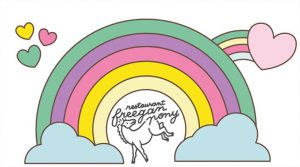 This project was supported by the Louis Bonduelle Foundation during its Summer 2016 call for proposals