They are thinkers. They believe in action. They come up with ideas. The speakers are what will make the 11th Louis Bonduelle Foundation Conference on 12 June, in partnership with the UNESCO Chair in World Food Systems, so interesting. In the run-up to the conference, they have exclusively shared the key messages of their talk on the subject of urban agriculture with us. Meet our first two speakers, Nicolas Bricas and Florent Quellier.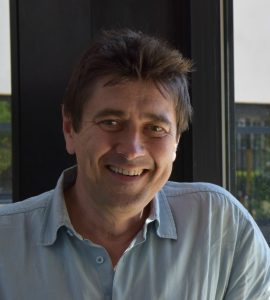 Nicolas Bricas is a socio-economist specialising in food, a researcher and lecturer at Cirad in the MOISA Joint Research Unit at the National Institute of Higher Education in Agricultural Sciences (Montpellier SupAgro) and the Director of the UNESCO Chair in World Food Systems. As such, Nicolas Bricas conducts research on the changes in nutritional habits and on sustainable urban food systems. The UNESCO Chair in World Food Systems, meanwhile, promotes research, training and dialogue between science and society on the subject of a sustainable food supply.
His ideas on urban agriculture
«Will urban agriculture help us reconnect with "rural" agriculture? I think it will, but only in part. A recent survey that we conducted in Montpellier taught us that city dwellers who garden have a better understanding of agriculture than those who don't. But urban agriculture can also distort the idea that urban dwellers have of agriculture. It may cause them to believe that agriculture is like a large garden, thus compounding the misunderstanding between city dwellers and the agricultural sector.»
«Cities cannot be fed with periurban or urban agriculture, except for vegetables where the supply is sufficient! The urban populations are such nowadays that they can only be supplied by relying on agricultural crops from further afield, out of sight of these urban populations. We feed ourselves with this agricultural production, which is produced in remote areas out of sight of the city and we cannot afford to forget this. This agriculture is experiencing a crisis; it has become disconnected from the people who eat its crops. We must invent new, more inclusive connections, bridging this distance, fostering mutual understanding between cities and the rural areas. The decentralisation of food governance, on the level of urban regions where a balance is achieved in the relations between urban eaters and the agricultural sector, is probably the right way of achieving this. On the one hand, we must help urban populations better understand rural agricultural practices, their potential and their limits. But rural agriculture can also learn lessons from urban agricultural practices, in terms of care and good practices, the respect for earth and for nature as this is also crucial.»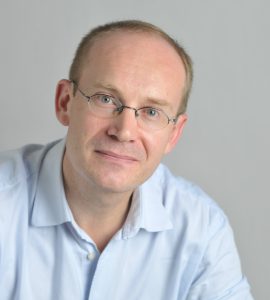 Florent Quellier is a senior lecturer on modern history (16th-18th century) at the University of Tours, specialising in food cultures and food production, from the pitchfork to the fork! Quellier has written several books on modern history and is currently conducting research on chefs and their lives during this period.
His views on urban agriculture from a historian's perspective
«Urban agriculture is a major historical phenomenon and the interest of urban dwellers for growing fruit trees and food-producing plants, including on their window sills, has a long-standing history. Take the example of Paris under the Ancien Régime, when agricultural areas, including market and kitchen gardens, popped up on the fringe and even within the urban fabric. This type of agriculture was seamlessly integrated into the city and adapted to city life. At the same time, it was completely different from rural agriculture, because of its dynamism, its yield and the techniques it used, as well as because of the fruit, the vegetables and the herbs and spices it produced, for reasons of economic and social survival in view of the pressure on urban land and to respond to consumer demand. It is therefore wrong to think of this type of agriculture as an example of rural life in these cities before the transformation of the 19th and 20th centuries or as an outdated economic practice. This was already a profoundly urban agriculture and a showcase for modernity, that was a million times removed from the rural life which was so disparaged during this era.»
Register for the Louis Bonduelle Foundation's 2018 Conference now by going to the page for participants.