Chaque mois, nous vous donnons un aperçu des nouvelles autour de la transition alimentaire et environnementale. Vous y retrouverez des informations, des inspirations et des témoignages, pour vous accompagner dans la prise de conscience et de connaissance d'un monde en pleine transformation.
2021: The FAO launches the International Year of Fruits and Vegetables
Every year, the FAO focuses on a particular theme in order to raise awareness about global issues. After the International Year of Plant Health in 2020, this year the Food and Agriculture Organization of the United Nations is highlighting the importance of fruit and vegetables for people's health and that of the planet.
This year is a unique opportunity to raise awareness about the important role of fruits and vegetables in human nutrition, food security and environmental preservation. Cultivation and consumption of fruits and vegetables are good for everyone and will help to achieve the Sustainable Development Goals.
Check the video :
EIT Food report reveals lasting impact of COVID-19 pandemic on European's eating behaviours
EIT FOOD, a European initiative to create a sustainable food sector, reveals that the COVID-19 health crisis may have changed Europeans' eating behaviours in a lasting and positive way.
Europeans have become aware of the importance of taking the time to cook and buy local. A third of consumers said they will continue to cook home-made meals, and 35% wish to buy more locally produced food.
However, falling incomes mean affordability will remain a priority for many, with 32% saying that access to food at low prices will be more important.
The main results of the study are presented in the attached infographic: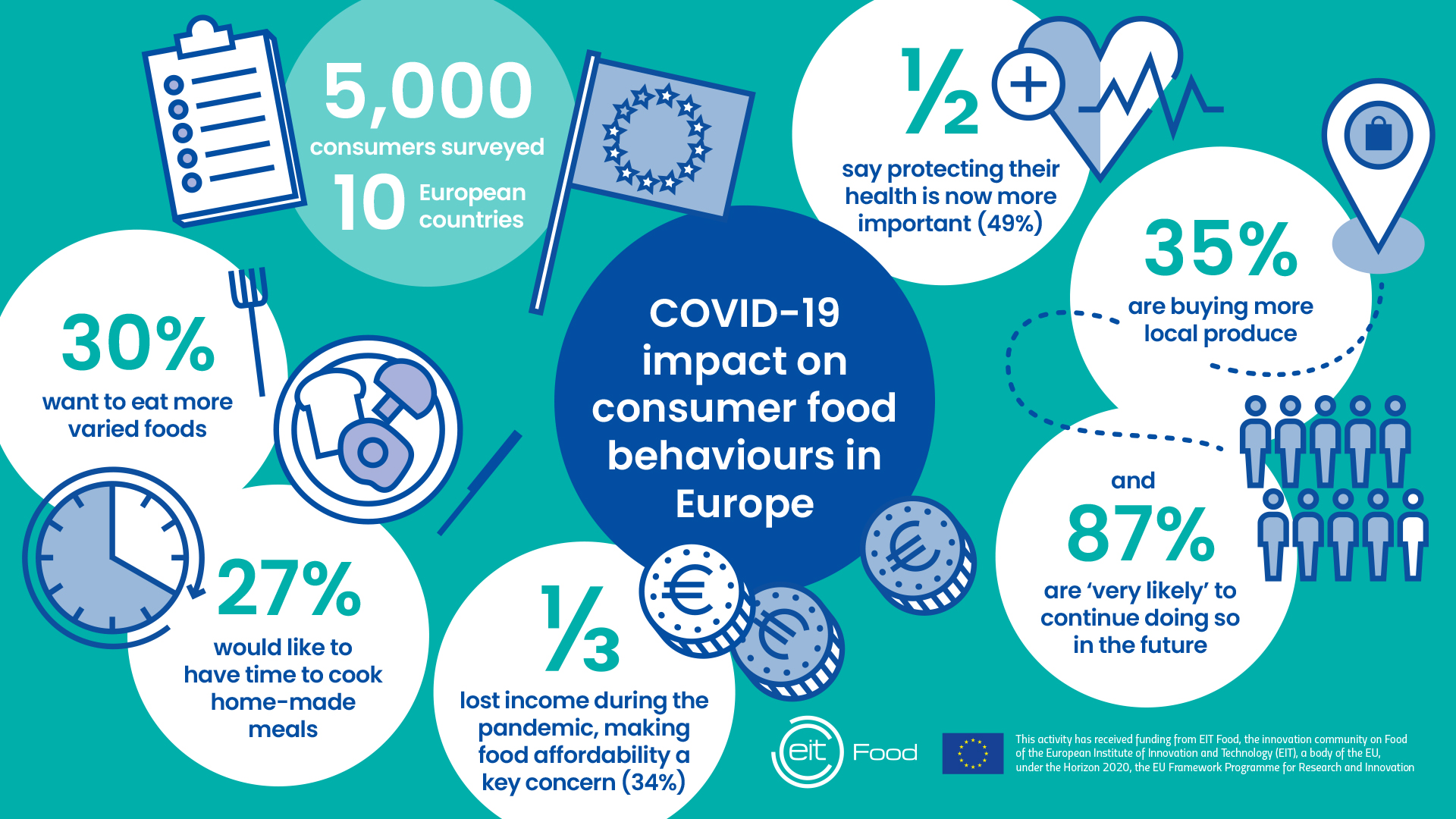 Food in the tank is increasingly controversial
Initially seen as environmentally friendly, biofuels are increasingly controversial. A German study shows how devastating they are for the environment, and how much they contribute to global warming. The joint survey by DUH (Environmental Action Germany) and Robin Wood reveals that 53% of food imported to the EU is used to power cars. Produced using edible crops such as beet, wheat or maize, biofuels lead to higher food prices and contribute to the destruction of natural areas.
Created a year ago by food journalist Camille Labro, the association L'école comestible aims to help children change the world by learning how to eat healthily.
The initiative is based on the Edible Schoolyard, a project launched in 1995 by Alice Waters in the United States, which has supported food education programs in more than 5,000 schools across the world. The association now offers initiation workshops in Parisian schools and support for improving school meals.
Nous vous souhaitons une belle année 2021 et RDV le mois prochain